Non-State Schools Accreditation Board
The non-State schooling sector is an important part of the State's education system, representing diverse educational philosophies and religious and other organisational affiliations.
The Non-State Schools Accreditation Board and Eligibility for Government Funding Committee work predominantly with governing bodies of non-State schools on aspects of accreditation and funding eligibility.
Announcements
New Accreditation Legislation
The Board wishes to advise that the new Education (Accreditation of Non-State Schools) Act 2017 and the new Education (Accreditation of Non-State Schools) Regulation 2017 will commence 1 January 2018.
Key changes include:
Mandated use of certain curricula, including the use of:

the Australian curriculum
other curriculum recognised by ACARA for P to 10
curriculum recognised by QCAA for 11 - 12

Removing provisional accreditation: a new accredited non-State school must meet the requirements for accreditation from the first day the school starts to operate
Notification of new Directors: when a new director is appointed, the governing body must submit details of the new director to the Board within 28 days
Governing body update program
The Board is currently conducting its annual governing body update program for 2017.
The 2016-2017 Annual Report is now available.

New legislative requirements for Year 1
Recent amendments to the Education (General Provisions) Act 2006 have been made regarding the enrolment of a child in Year 1.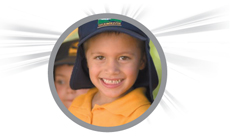 Last updated 3 November, 2017