Current collections
Census (commenced 26 February 2021) - instructions available now

Latest publications
Quick Links
Non-State Schools Accreditation Board
The non-State schooling sector is an important part of the State's education system, representing diverse educational philosophies, and religious and other organisational affiliations.
The Non-State Schools Accreditation Board works predominantly with governing bodies of non-State schools on aspects of accreditation and funding eligibility.
Announcements
Census Day - 26 February 2021

Instructions for the completion of the 2021 Census have now been published.
The online Census form will be made available on Friday, 26 February 2021.




The Criminal Code (Child Sexual Offences Reform) and Other Legislation Amendments Act 2020

A letter [PDF 200KB] was sent to all governing bodies about changes that have been made to the Queensland Criminal Code, in relation to providing greater protection for children from sexual abuse. The new offences will commence on proclamation, and are not in force as yet.

This letter, sent on 17 November 2020, replaces the original 12 November 2020 correspondence.

Changes to the blue card system

On 31 August 2020, the blue card system changed to provide better protection for Queensland children.

Blue Card Services has provided an overview of upcoming changes on their website.

A letter [PDF 163KB] was sent to all governing bodies on 11 August 2020 explaining how the changes impact governing bodies of non-state schools and their directors.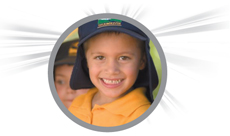 Last updated 3 March, 2021
Online Services
Need to update school or governing body details?