Current collections
Latest publications
Quick Links
Non-State Schools Accreditation Board
The non-State schooling sector is an important part of the State's education system, representing diverse educational philosophies, and religious and other organisational affiliations.
The Non-State Schools Accreditation Board works predominantly with governing bodies of non-State schools on aspects of accreditation and funding eligibility.
Announcements
Delayed start to the 2022 school year

On 9 January 2022, the Premier of Queensland announced the Government policy decision to delay the formal start of the academic school year. The announced changes are required for state schools in Queensland. All governing bodies are able to determine term dates and school holidays for the non-state schools they operate.

On 21 January 2022, a letter was sent to all governing bodies and schools in relation to the changes to the 2022 Census due to the delayed start of the academic school year.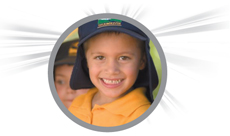 Last updated 24 June, 2022
Online Services
Need to update school or governing body details?