Current collections
Latest publications
Quick Links
Non-State Schools Accreditation Board
The non-State schooling sector is an important part of the State's education system, representing diverse educational philosophies, and religious and other organisational affiliations.
The Non-State Schools Accreditation Board works predominantly with governing bodies of non-State schools on aspects of accreditation and funding eligibility.
Announcements
Coronavirus

Information regarding the Compliance Review program and COVID-19 (Coronavirus)

Updates and general information regarding coronavirus are available via the following channels:

Queensland Health: Novel coronavirus

Australian Federal Department of Health: Latest updates and information regarding Novel coronavirus

Census Day - 28 February 2020


The Non-State Schools Accreditation Board has written to all non-State school governing bodies to ensure they are aware of a number of important legislative matters

[PDF 82KB]

that potentially impact on them or on non-State schools under their governance.

The matters relate to:

the Crime and Corruption Act 2001;
the Public Interest Disclosure Act 2010; and
the Human Rights Act 2019

Queensland's Human Rights Act 2019

The provisions of Queensland's Human Rights Act 2019 relating to the prescribed human rights protected under the Act commenced on 1 January 2020.

The main objects of the Act are: (a) to protect and promote human rights; (b) to help build a culture in the Queensland public sector that respects and promotes human rights; and (c) to help promote a dialogue about the nature, meaning and scope of human rights.

As a public entity under the Act, the Non-State Schools Accreditation Board is to act and make decisions in a way that is compatible with human rights, and in making its decisions, the Board is to give proper consideration to a human right relevant to the decision.

Information about human rights complaints may be found within the Board's complaints materials available under Compliance concerns and Complaints under the heading 'Complaints about the Board, a committee of the Board, a member of the Board or committee or a person appointed by the Board as an authorised person'.

In 2019, in preparation for the commencement of the Act, the Board proactively conducted reviews of its policies, procedures, forms, complaints management systems, and decision-making frameworks.

Auditor-General's Report 15: 2018-19, and school enrolments

The Auditor-General's Follow-up of Oversight of recurrent grants to non-state schools (Report 15: 2018–19) was tabled in Parliament on 26 March 2019.

The Report includes audit results for 10 non-State schools. These results have highlighted an increasing risk for schools in connection with the integrity and security of school survey (census) data and associated documents.

The Report indicates that directors of governing bodies of non-State schools, and officials of non-State schools, should be vigilant in respect of the integrity and security of census data and census-related documents. This includes the need to ensure that strong controls over census data and related documents are in place, to help prevent and detect unauthorised amendment. For example, schools should use audit logs which keep a chronological record of system activities from all users, to enable the reconstruction and examination of the sequence of events or changes.

The Auditor General's Report 15: 2018-19 [PDF 2.12MB] is available on the Queensland Parliament website.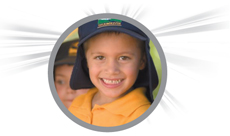 Last updated 1 July, 2020
Online Services
Need to update school or governing body details?