Current collections
Latest publications
Quick Links
Non-State Schools Accreditation Board
The non-State schooling sector is an important part of the State's education system, representing diverse educational philosophies, and religious and other organisational affiliations.
The Non-State Schools Accreditation Board works predominantly with governing bodies of non-State schools on aspects of accreditation and funding eligibility.
Announcements
Changes to the Child Protection Regulation

On 6 October 2023, a letter [PDF 188KB] was sent to all governing bodies in relation to the recent changes to the Queensland Child Protection Regulation.

The Child Protection Regulation 2023 (2023 Regulation) has now replaced the Child Protection Regulation 2011, in accordance with the Statutory Instruments Act 1992. The 2023 Regulation came into effect on 1 September 2023.

New forms available through NSSAB Online Services - 13 June 2023

Two new electronic forms are now available through NSSAB Online Services:

Schools and governing bodies wishing to update school contact details or submit a change to relevant student-intake day application should now do so through NSSAB Online Services.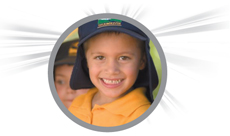 Last updated 6 October, 2023
Online Services
Need to update school or governing body details?