Current collections
Latest publications
Quick Links
Non-State Schools Accreditation Board
The non-State schooling sector is an important part of the State's education system, representing diverse educational philosophies, and religious and other organisational affiliations.
The Non-State Schools Accreditation Board works predominantly with governing bodies of non-State schools on aspects of accreditation and funding eligibility.
Announcements
Delayed start to the 2022 school year

On 9 January 2022, the Premier of Queensland, Annastacia Palaszczuk announced the decision to delay the formal start of the academic school year. Students enrolled in kindergarten to Year 10 will now commence school on Monday, 7 February 2022. Students in Year 11 and Year 12 will undertake remote learning for a week, from Monday 31 January 2022 until the revised formal start of the school year on Monday, 7 February 2022.

Information in relation to any changes to the 2022 Census collection for non-State schools as a result of the delayed start will be communicated to all non-State schools and governing bodies as soon as possible.

The Criminal Code (Child Sexual Offences Reform) and Other Legislation Amendments Act 2020

On 8 June 2021, a letter [PDF 188KB] was sent to all governing bodies about the commencement of changes that were made to the Queensland Criminal Code, in relation to providing greater protection for children from sexual abuse.

The new laws in relation to reporting and protecting children from sexual abuse will commence on Monday, 5 July 2021.

All governing bodies were advised of these changes in a letter [PDF 200KB] sent on 17 November 2020.

Changes to the blue card system

On 31 August 2020, the blue card system changed to provide better protection for Queensland children.

Blue Card Services has provided an overview of upcoming changes on their website.

A letter [PDF 163KB] was sent to all governing bodies on 11 August 2020 explaining how the changes impact governing bodies of non-state schools and their directors.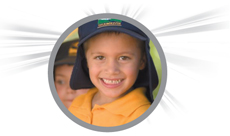 Last updated 11 January, 2022
Online Services
Need to update school or governing body details?