Current collections
Latest publications
Quick Links
Non-State Schools Accreditation Board
The non-State schooling sector is an important part of the State's education system, representing diverse educational philosophies, and religious and other organisational affiliations.
The Non-State Schools Accreditation Board works predominantly with governing bodies of non-State schools on aspects of accreditation and funding eligibility.
Announcements
Census Day - Friday, 24 February 2023 !Updated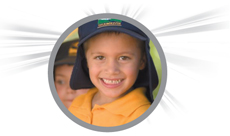 Last updated 23 February, 2023
Online Services
Need to update school or governing body details?