Completing the Relevant period page

Select Click here.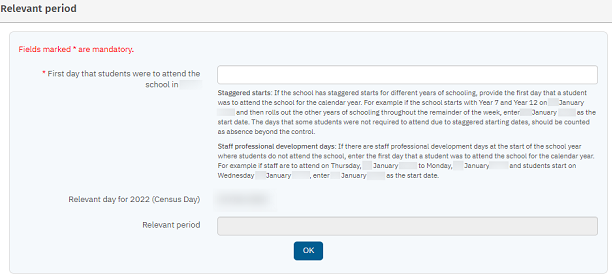 Enter the First day that students were to attend the school in 2022. For 2022, this day is 31 January 2022 for all schools.
The form calculates the Relevant period for the site. For 2022 that will be 20 days. Select the OK button once the date has been entered.
Select the Next button to continue.
Last updated 24 January, 2022